During the pandemic, Americans started over 2.8 million micro-businesses, turning their passions into profits and becoming their own bosses in this process. Looking to start your own? Increase your small business's online presence. Take advantage of digital marketing tools to connect with customers. Whether you're a new entrepreneur or a seasoned small business owner, Shopify may be the platform for you. In this in-depth Shopify review, we'll look at the tools and services that the platform offers to help you determine whether it's the right place to help your e-commerce operation take off.

What is it?
What is Shopify?
Shopify is a platform for businesses of all sizes to create an online store. It offers users a customizable platform, an easy-to-use checkout process, and a wide range of features. Shopify is the top eCommerce platform because it is user-friendly, has a wide range of features, and is trusted by businesses of all sizes.
Pros & Cons
Pros and cons of Shopify
Pros
Wide array of sales channels
Extensive app store with 1,000s of apps
Range of plans allowing for scalability
24/7 customer support
Sell around the world in every major currency
Cons
Interface could be more intuitive
Relatively high transaction fees if you don't use Shopify Payments
Costs add up between third-party apps
Why should I use it?
Why Should I Use Shopify?
In 2021, e-commerce made up nearly one-fifth of all retail sales, and that number is only expected to keep growing. The COVID-19 pandemic, the ease of online shopping, and the flexibility offered by digital marketing have made e-commerce a booming business. Shopify's goal is to help independent business owners succeed in their ventures. Shopify offers a four-step process to get your business up and running, with tools to:
Start
Sell
Market
Manage
Pricing
How much does Shopify cost?
Shopify offers 3 major pricing tiers:
Basic ($1/month) – First 3 months, then $29/mo
Shopify ($79/month)
Advanced ($299/month)
Here's how the different plans stack up:
| | | | |
| --- | --- | --- | --- |
| | Basic ($1-29/month) | Shopify ($79/month) | Advanced ($299/month) |
| Online store with unlimited products | Yes | Yes | Yes |
| Number of admin accounts | 2 | 5 | 15 |
| Shipping discount | Up to 77% | Up to 88% + USPS Priority Mail Cubic® pricing | Up to 88% + USPS Priority Mail Cubic® pricing |
| Online credit card rates | 2.9% + 30¢ USD | 2.6% + 30¢ USD | 2.4% + 30¢ USD |
| In-person credit/debit card rates | 2.7% + 0¢ USD | 2.5% + 0¢ USD | 2.4% + 0¢ USD |
| Tools for POS (point of sale) | Yes | Yes | Yes |
| Tools for international business | Yes | Yes | Yes |
Shopify also offers the Shopify Lite plan for those just looking to add products and a method for accepting credit card payment to existing blogs and websites. And the best part: it's just $9!
Features
Shopify features
Shopify Features
Shopify is the top eCommerce platform for a reason. It offers users everything they need to create a professional online store at an affordable price. Some of its key features include:
Abandoned cart recovery
Shopify's abandoned cart recovery feature is one of the many reasons it's the top eCommerce platform. It allows store owners to recover lost sales and boost their bottom line. According to a recent e-commerce study by Baymard, on average, roughly 70% of all potential customers abandon their cart while checking out.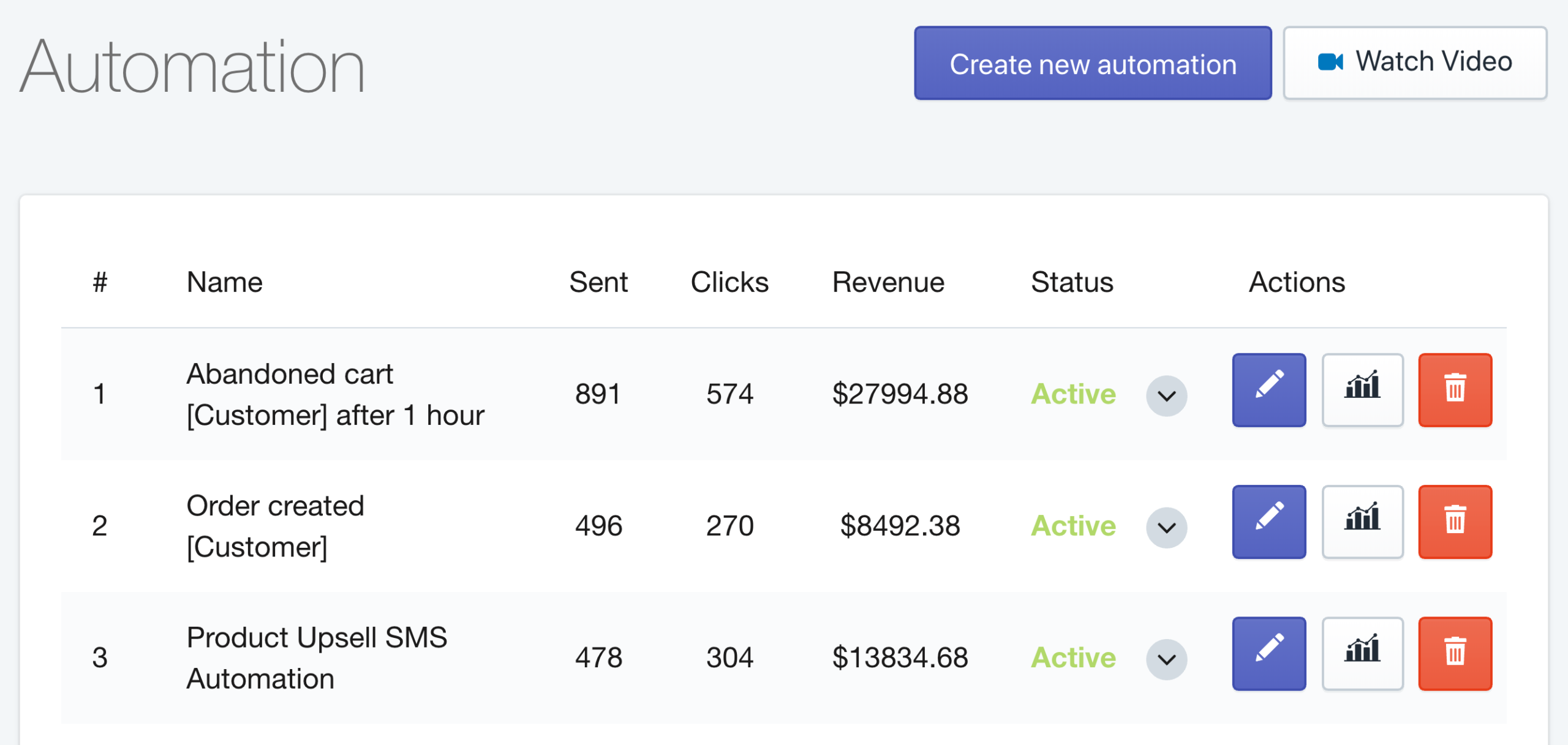 To combat this high number, Shopify provides some amazing features to help recover and convert these people into paying customers. Some of these tools include:
Emails
Shopify allows store owners to send automatic emails to customers who have abandoned their carts. These emails are customizable and can be used to offer discounts or promotions.
Push notifications
Another way Shopify helps store owners recover lost sales is through push notifications. These are sent to customers who have allowed in-app notifications on their mobile devices. These notifications remind customers of the items they left in their cart and provide a link to finish their purchase.
Retargeting advertisements
Shopify also allows store owners to retarget potential customers with ads. These ads follow customers around the web and remind them of their abandoned carts. This form of recovery is one of the most effective ways of turning potential customers into paying ones.
Coupon codes
Coupon codes are a fantastic way to promote discounts and special offers on your products. They can be used to encourage customers to buy more, try a new product, or come back to your store. You can create different types of coupons, such as:
Percentage-based discounts – i.e., 10% off the order total
Fixed amount discounts – i.e., $10 off the order total
Free shipping – i.e., offer free shipping when the order is above $50.00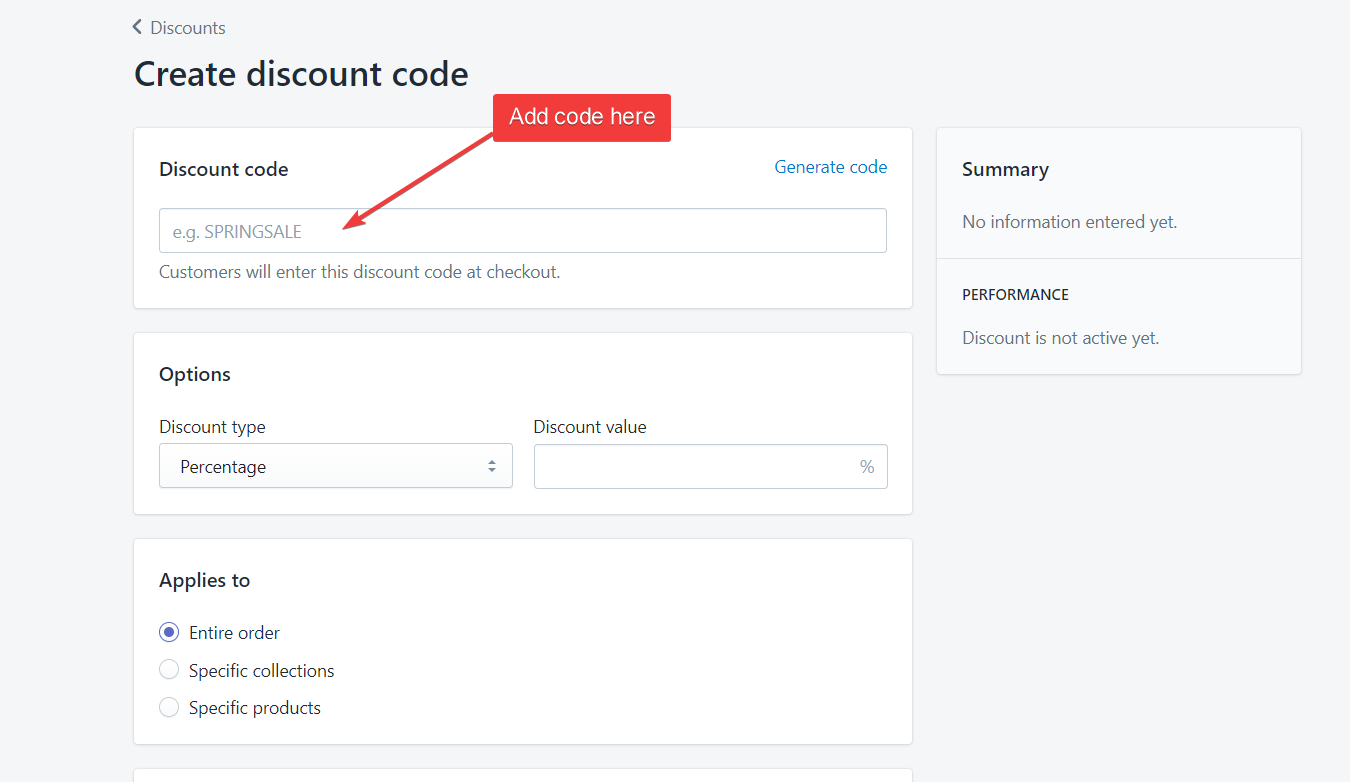 Each type of discount provides value to your customer, but it's important for you to effectively choose one that meets your business needs while still satisfying the customer.
Customer profiles
You can track the behavior of each customer and know what they're looking for. It's important to understand their needs, wants, buying habits, and preferences. This allows you to give them a personalized experience every time they visit your store, making it more likely for them to convert. Additionally, one of the most effective ways to increase sales is to have repeat buyers, and this is much easier to do when you can provide your customer with a personalized experience while saving their important information like their address, billing information, and previous orders.
Shopify's Facebook integration
Shopify's native Facebook integration is one of the many reasons it's the top eCommerce platform. It allows store owners to create a Facebook shop and sell their products on the world's largest social media platform. This is a great way to reach a larger audience and boost sales. To enable this integration, you must first connect your Shopify account to your Facebook page by going to Settings > Sales Channels > Add Sales Channel > Facebook. Once this is enabled, Shopify will automatically update any information you add to your store to Facebook, allowing you to sell your products on different sales channels much easier.
Shopify's SEO tools
Shopify provides store owners with all the tools they need to optimize their websites for search engines. This is important because it allows you to reach a larger audience and increase your sales chances. Some of the SEO features that Shopify offers include:
Auto-generated canonical tags-
Auto-generated sitemap
Auto-generated Robots.txt file
Meta-data for each product
Additionally, Shopify offers free third-party apps in its app store to add additional SEO capabilities to help you optimize your store.
Dynamic shipping prices
Shopify also offers dynamic shipping prices, which means that the shipping cost for each order is automatically calculated based on the customer's location. This is a great feature because it allows you to provide accurate shipping costs to your customers without manually calculating them yourself every time there is a new order.
Mobile optimized storefront
Shopify's storefront is mobile-optimized, which means that it looks great on all devices. This is important because more and more people are using their mobile devices to shop online. Additionally, mobile-optimized websites load faster and are easier to navigate, which makes it more likely for customers to purchase from your store. With mobile traffic accounting for more than half of all internet traffic, it's important to have a mobile-optimized store that looks and works great on all device types.
How to sign up
How do I sign up for Shopify?
Signing up for Shopify is easy and fast. It will take around 2 minutes, and you don't need to enter any credit card information since you will get a 14-day free trial!
Total Time: 2 minutes
Visit the official Shopify website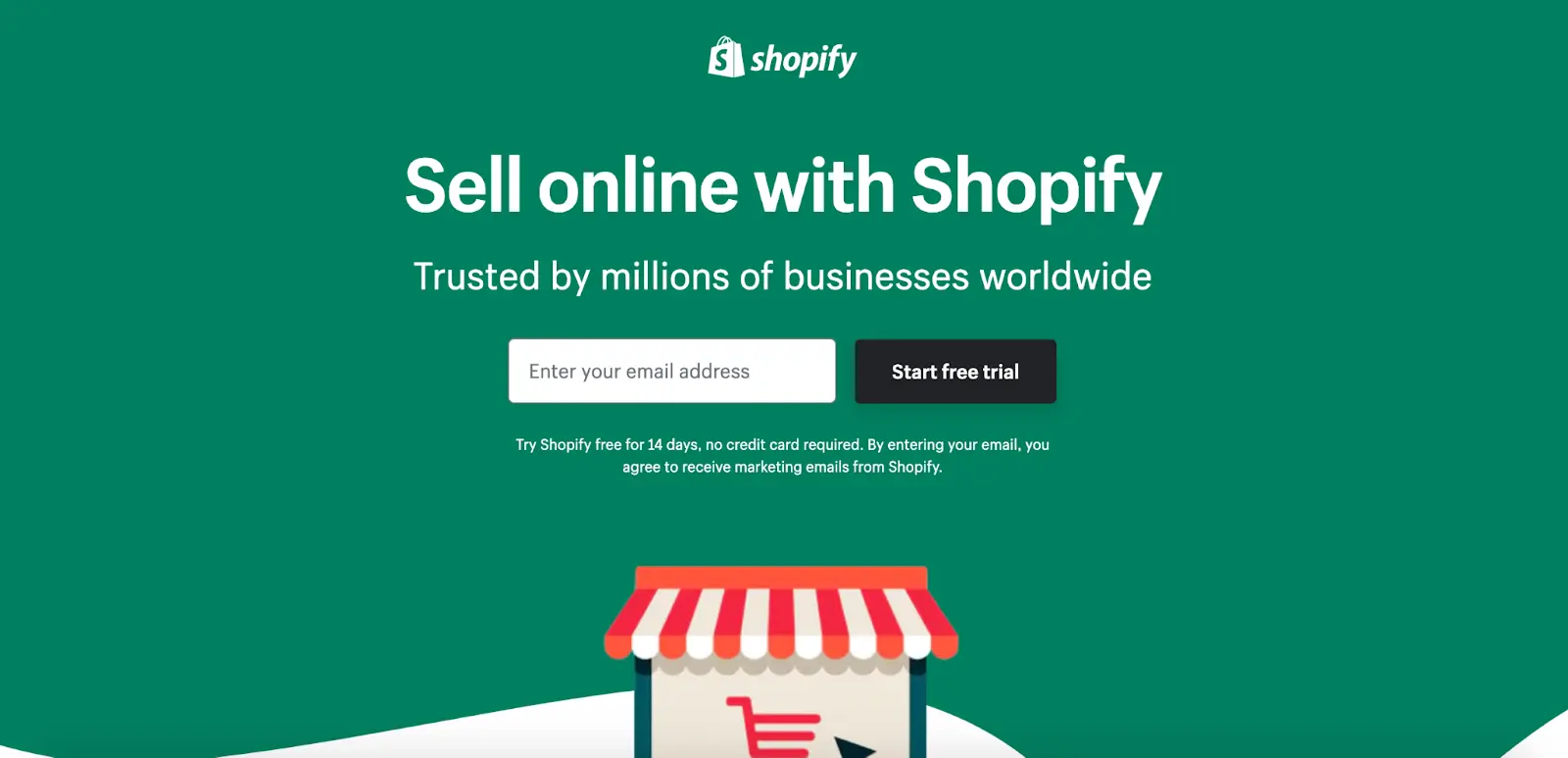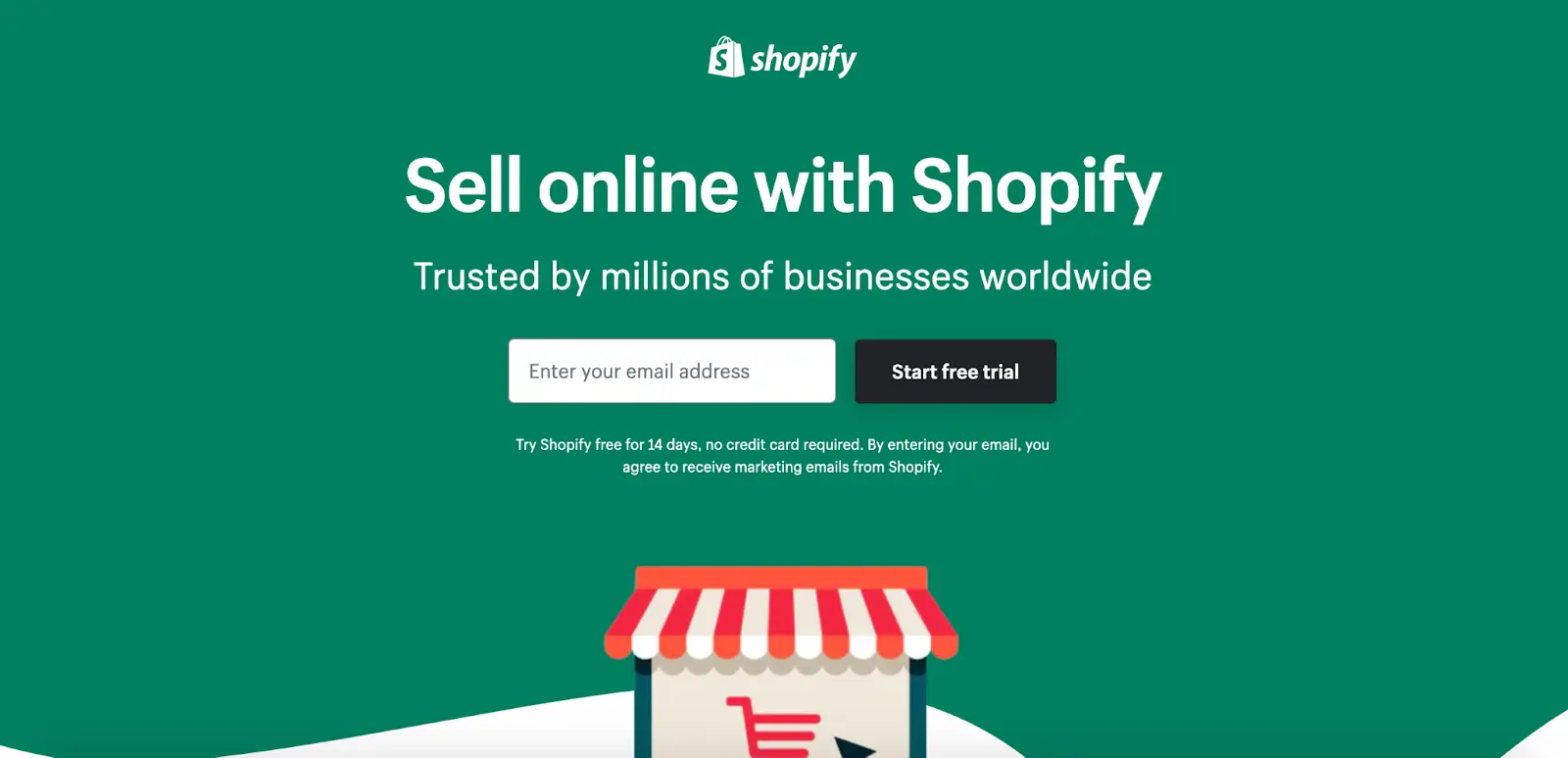 Answer a few short questions to help Shopify personalize your user experience.
Help Shopify personalize your experience by answering some short questions that will ensure you are given the right tools for your business to succeed.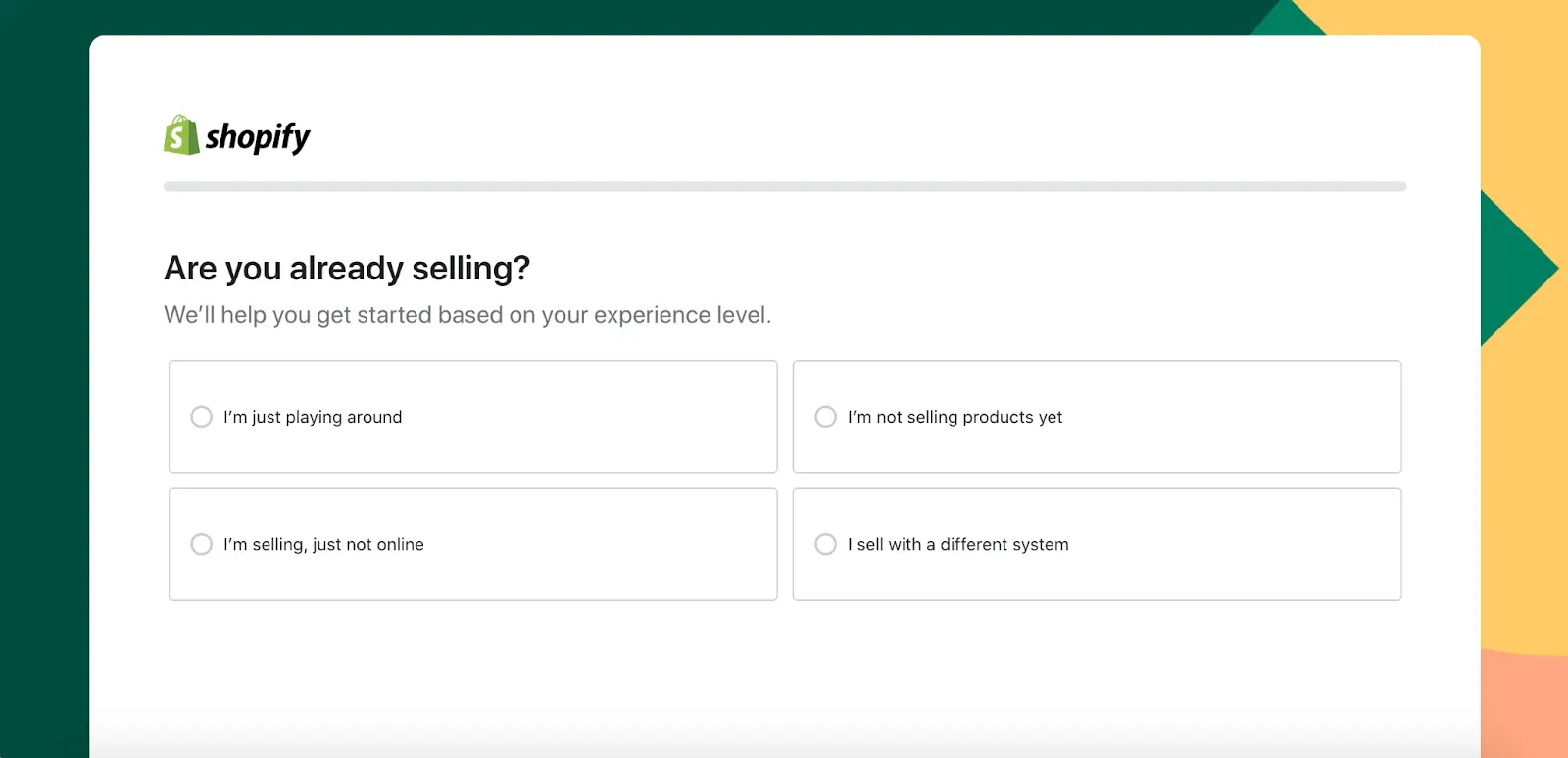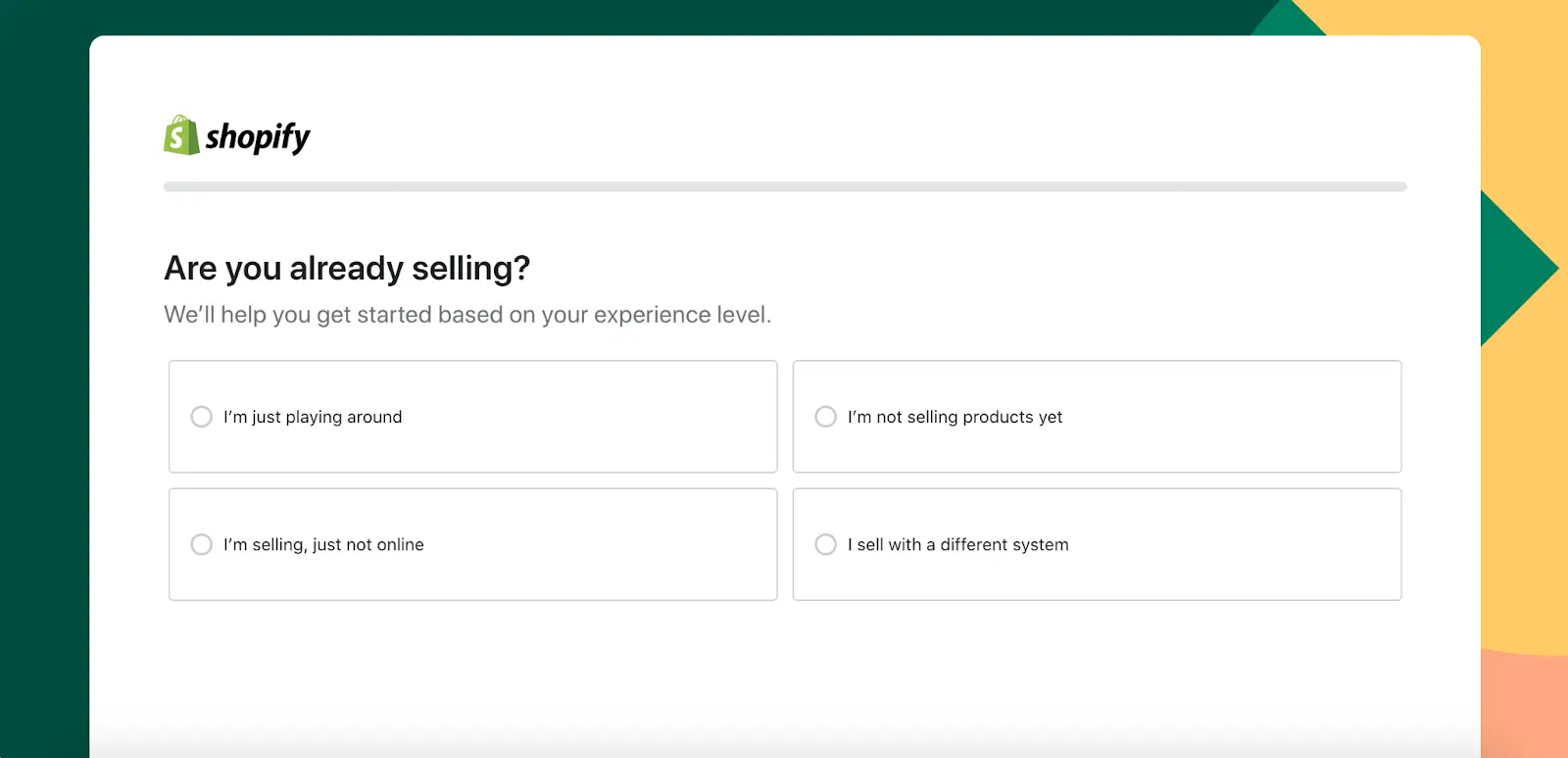 You're ready to build your store!
Once you answer a few simple questions, you will be presented with your admin panel where you can create products, monitor sales, edit the website design, and so much more! As you develop your store and begin accepting payments, you will need to provide Shopify with tax information for legal purposes.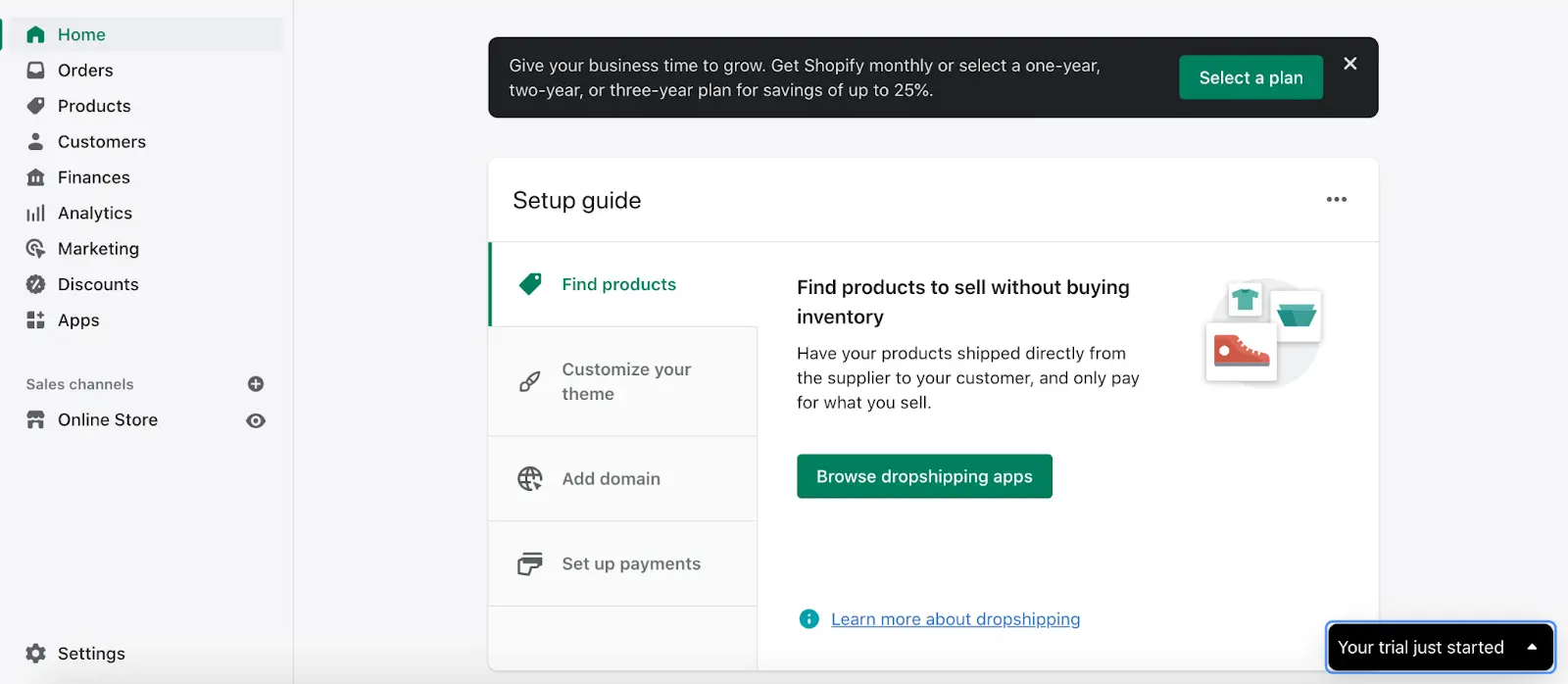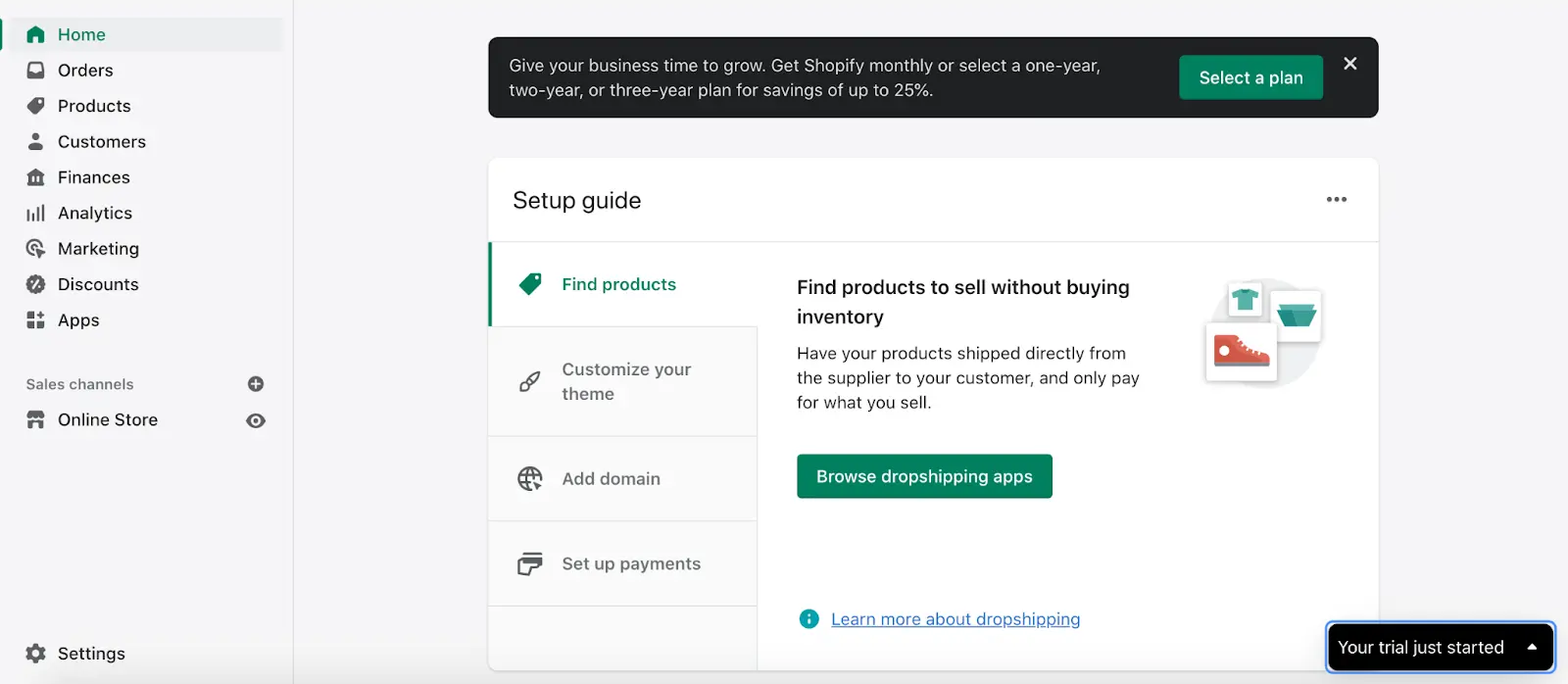 Free trial
Does Shopify have a free trial?
Currently, Shopify offers a free 14-day risk-free trial, which does not require a credit or debit card. This is great for those who are uncertain about whether they want to commit to the platform. If you want to claim your free 14 day free trial click the link here below.
We may receive compensation if you sign up with links on this post
How to sell your product
How to start your business on Shopify
Finding a product
To make a successful Shopify store, the first thing you'll need is a good product. On the Shopify App Store, an exclusive marketplace full of add-ons and tools, you will find several apps to help you pick the right product. If you want to dropship or sell goods to consumers without ever physically possessing them yourself. Some of the top apps for dropshipping include Oberlo, Printful, and Spocket.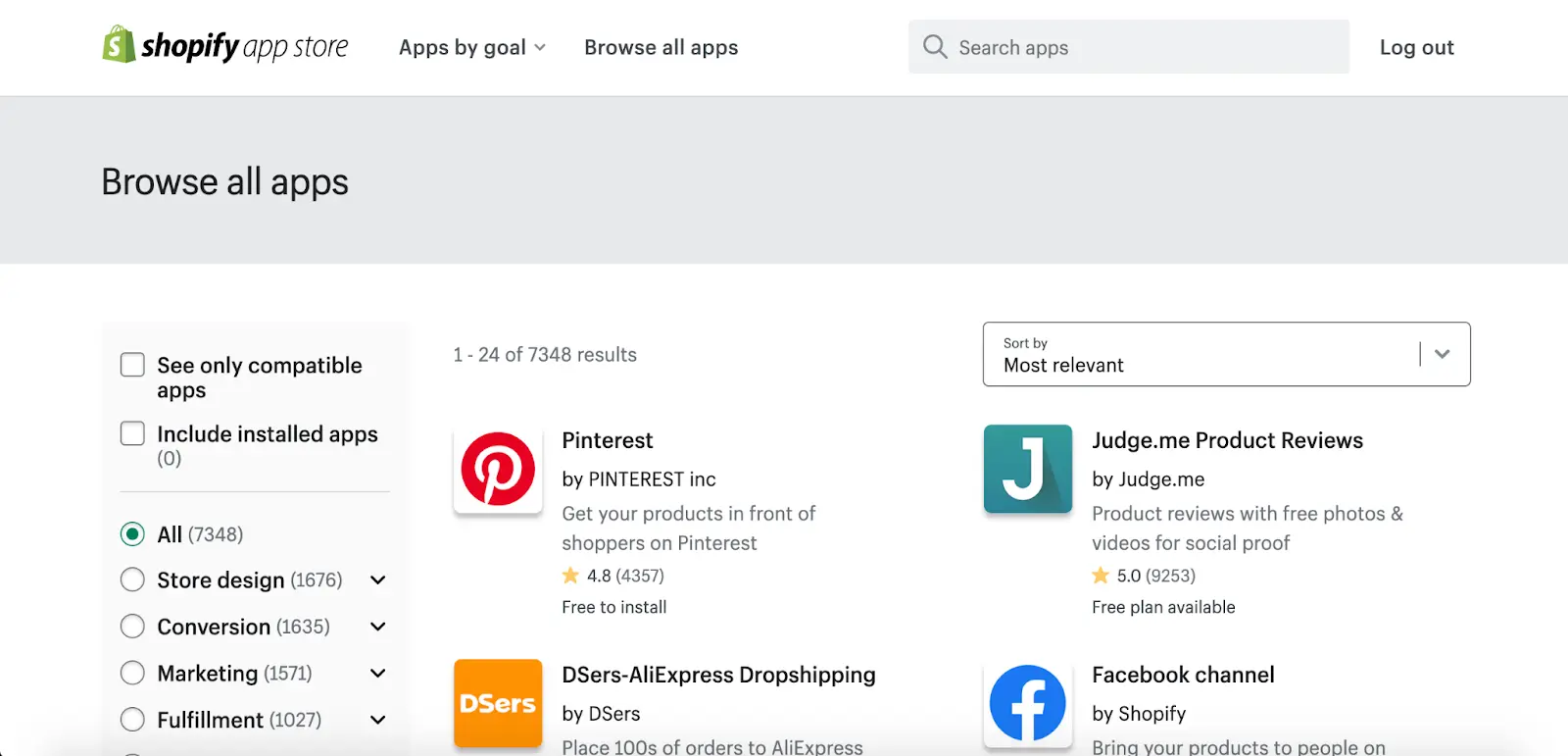 Branding
Branding is a crucial part of every successful enterprise. It will help you create a unique identity for your business that customers will want to keep returning to. Shopify has multiple features to help you build an iconic brand, including a business name generator, a logo creator, and an automated web domain setup. There's also a theme library with 9 free themes, 50+ paid templates for every industry, and the ability to customize every aspect of your website by using drag-and-drop tools or directly editing code.
Make your first sale
How to make your first sale on Shopify
Once you have the basics of your product and brand set up, you have an important decision to make: create an online store, use point of sale, or both?
Whichever option you choose, Shopify has tools to make the process straightforward and intuitive.
Online store
After finding a product and building a brand, you're almost ready to begin making sales. Shopify provides solutions to all the little nitty-gritty problems that come up in this stage of your business, including accepting Visa, MasterCard, American Express, and Discover cards in a sleek and efficient checkout model has already processed over $100 billion in sales.
Shopify also includes features to help you maximize your online sales, including lost cart recovery emails to customers who never quite pulled the trigger on their purchase, a "buy button" that can be placed on blogs and websites, and support for international commerce including 50+ languages and all major global currencies.
In the age of social media, maximizing your sales means taking advantage of multiple sales channels, and Shopify has the infrastructure to help you do just that. From Instagram and Facebook to TikTok, Google, and eBay, Shopify provides support for selling on these platforms that can help you grow your customer base significantly.
Point of sale (POS) system
Accompanying your online store with a physical Point of Sale can be a great way to connect with customers, and Shopify has all of the tools to make this process as frictionless as possible. Whatever your sales model, Shopify has state-of-the-art POS to help maximize revenue, whether customers want to shop in person and buy online, shop online and pick up in-store, or buy online and receive their product in the mail. You can also set up returns with the click of a button
The POS software can be downloaded on any device, and Shopify sells hardware such as a retail stand and card reader that can help make your in-person sales even more effective.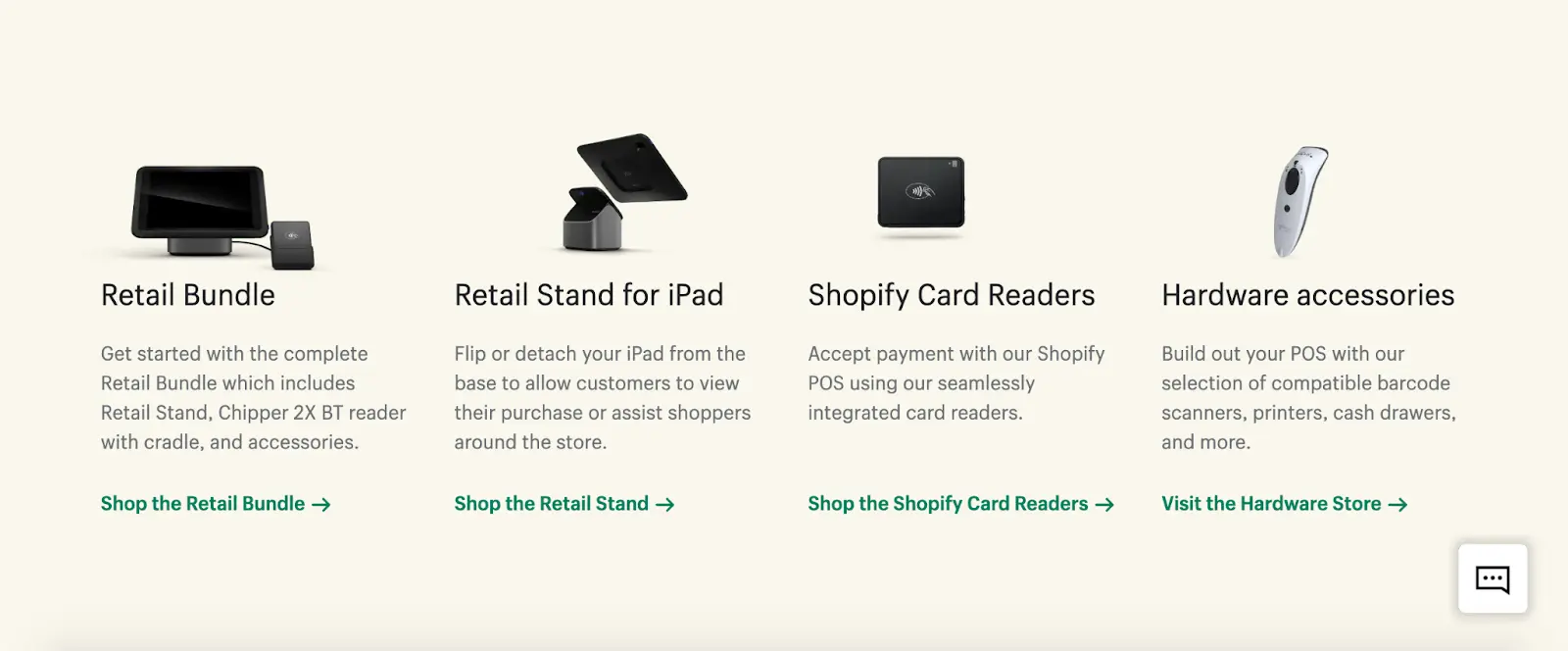 The Shopify POS Lite software includes all Shopify plans and provides in-person credit card rates starting at 2.4% + 0¢ USD, mobile POS, and customer profiles.
For an extra $89/month, you can upgrade to Shopify POS Pro, which will enable you to bring on unlimited staff and registers and provide you with analytics to help optimize your inventory management and in-store experience.
How to market your business
How to market your business with Shopify
Once you're making sales, expanding your customer base and gaining brand recognition is the most important thing. How do you do that? Good marketing.
With Shopify, all the marketing tools you need are in one place as you look for new customers, create campaigns, and then use analytics to determine what's working and what's not.
Effective marketing campaigns
The first step in any successful campaign is finding the right audience. Shopify's audience targeting tools are designed to ensure you're getting the most out of every dollar you spend on advertising. Shopify provides a suite of services, including SEO tools and customer groups formed using customer segmentation to help you isolate your best potential audience.
Then you can use the following fully integrated platforms below to promote and advertise your products or services.
Once you've created your ads on these platforms, Shopify provides the tools for automating workflows to ensure your ads reach the right people at the right time without having to be directly involved and constantly monitoring your advertisements.
Understanding your analytics
Anyone who knows the first thing about marketing knows that rule number #1 is to listen to the customer. Figuring out what customers like and don't like means using insights to see how your campaigns are doing and A/B test marketing strategies. Shopify provides a dashboard that lets you track insights and view your performance across multiple campaigns. This data can then be used to build stronger relationships with customers through automated and personalized messages and a tool called Shopify Email that helps streamline email communication.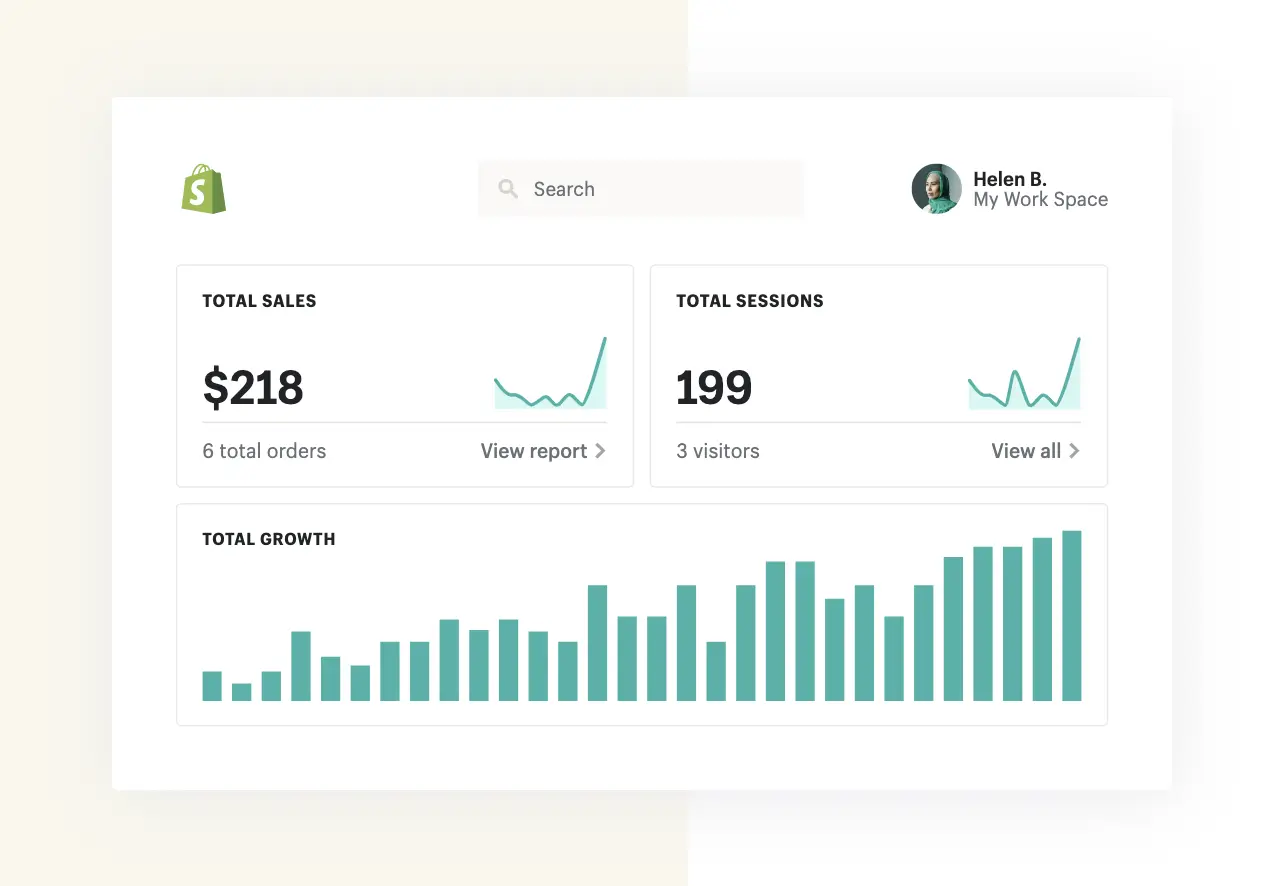 Finances
With Shopify Payments, you can manage money coming and going out. On top of this, all Shopify users are eligible to apply for the Shopify Balance card, which allows you to get paid faster than a traditional bank card and provides exclusive cash back opportunities when you make purchases within the Shopify ecosystem. Shopify Capital provides easy access to the funding you need to grow your business, whether you are seeking to expand payroll, inventory, or marketing.
How it compares
Shopify Vs. competitors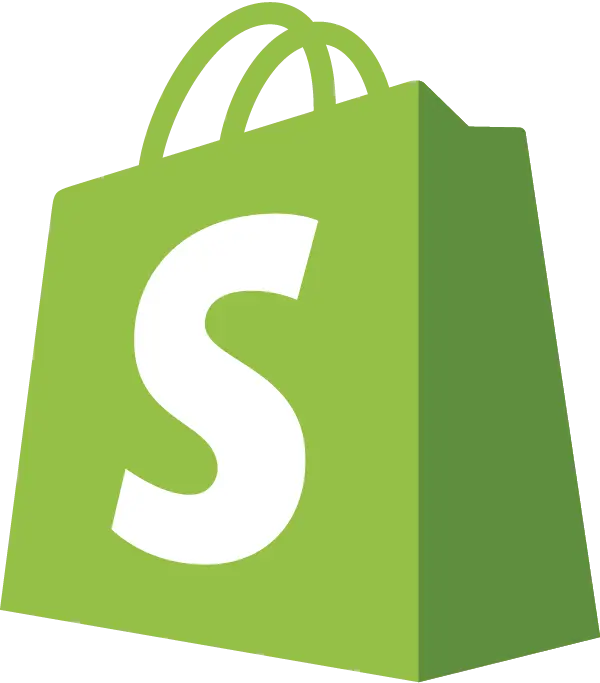 Shopify
SIGN UP
Pros
– Free 3-day trial, then $1/mo
– 1,000s of unique apps to boost sales
– Very easy to design beautiful stores
Cons
– Difficult to scale internationally due to poor multi-currency support
– Transaction fees apply if you do not use Shopify Payments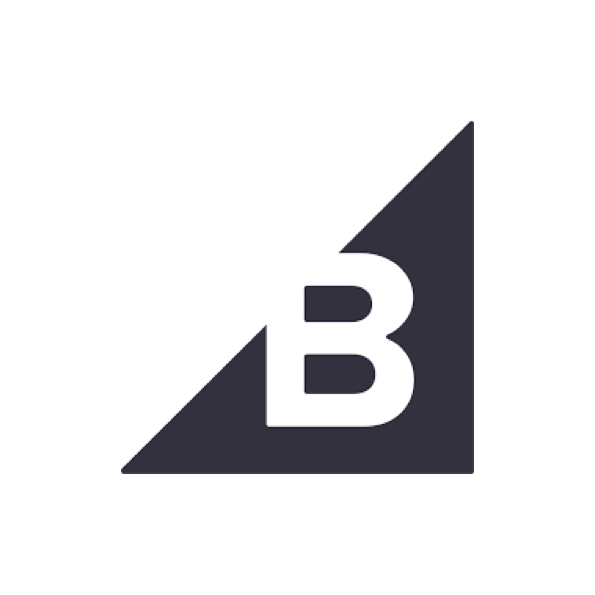 BigCommerce
SIGN UP
Pros
– Free 15-day trial
– Many ready out-of-the-box features that don't require additional apps
– No transaction fees
Cons
– Not as much theme variation as Shopify or Squarespace
– Advanced features may require some coding skills
– There are limits on annual sales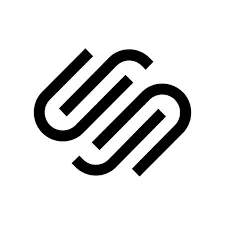 Squarespace
SIGN UP
Pros
– Free domain name with the purchase of e-commerce plan
– No sale limits for any plan
Cons
– Higher pricing than Shopify & BigCommerce
– Templates are somewhat limiting for customization
– Few payment options for your customers
Bottom line
Shopify bottom line
Our top e-commerce software choice
Whether you are still coming up with your million-dollar idea, trying to expand your brick-and-mortar operation's online presence, or seeking to grow an already-successful e-commerce venture, we here at SmartWealthTrends believe that Shopify is a great choice. From theme building to social media marketing and keeping on top of your finances, Shopify has intuitive and effective tools for managing nearly every aspect of your business.
Is Shopify legit?
Shopify is one of the most popular eCommerce platforms on the market today. With over 2.1 million daily active users, Shopify is the most used e-commerce development platform right now.
Is Shopify safe?
Shopify is a platform that is trusted by some of the biggest brands in the world. So, when it comes to safety, Shopify uses some of the highest-level, military-grade encryption to keep your customer's information safe and secure.
Is Shopify worth it?
Shopify is definitely worth it! With its ease of use, scalability, and features, Shopify is perfect for businesses of all sizes. Plus, with its 24/seven support, you can rest assured that someone is always there to help you if you have any questions or need assistance.
Is MyShopify the same as Shopify?

MyShopify is the back-end platform that powers Shopify. So, while they are different platforms, they work together to provide you with the best eCommerce experience possible for you, the business owner, and your customers.
Is Shopify good for small businesses?
Absolutely! Shopify is perfect for small businesses as it is easy to use, has no transaction fees (When using Shopify Payments), and comes with 24/seven support.
Is Shopify good for beginners?
Shopify is an intuitive eCommerce software that helps small businesses easily create online stores with no coding experience required.